Hollywood, FL nursing home's owners given pass by Trump's Labor Secretary regarding the death of eight elderly patients
By The Wayne Madsen Report
The owners of the Rehabilitation Center at Hollywood Hills in Hollywood, Florida -- where eight elderly residents died after a power failure caused by Hurricane Irma -- cut off the air conditioning, received a sweetheart deal on federal fraud charges from the then-U.S. Attorney for Florida Alex Acosta. Acosta now serves in the Trump cabinet as Secretary of Labor.
On September 10, nursing home staff was aware that the air conditioning failed as the result of a widespread power failure. However, the staff used portable air conditioners and fans to compensate for the lack of central air conditioning. By September 13, eight residents died from respiratory and heart failure as a result of triple-digit temperatures inside the facility.
The dead were identified as Carolyn Eatherly, 78; Miguel Antonio Franco, 92; Estella Hendricks, 71; Betty Hibbard, 84; Manuel Mario Mendieta, 96; Gail Nova, 71; Bobby Owens, 84; and Albertina Vega, 99.
There was no attempt by Hollywood Hills operators to evacuate the residents to Memorial Regional Hospital, which is across the street from the nursing home, after the air conditioning failed.
Hollywood Hills is owned by Hollywood Hills, LLC, whose principal owner is Dr. Jack Michel. Michel also owns Larkin Community Hospital, which has an interlocking business relationship with Hollywood Hills. From 2000 to 2002, Larkin also served as a board member of the scandal-plagued Susan G. Komen for the Cure, a breast cancer research fund.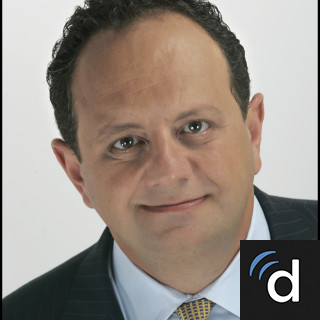 Jack Michel [left] and Rick Scott [right]: two peas in the same Florida Medicare/Medicaid fraud pod
In 2015, Larkin assumed control of Hollywood Hills after the nursing home declared bankruptcy after its previous principal officer, Philip Esformes, was convicted in a $1 billion Medicare fraud scheme. Esformes is a longtime business partner of Michel.
In 2006, Michel, Esformes, and other partners were found liable for a scheme involving kickbacks to local doctors in return for physician referrals to Larkin. Michel and his Larkin business partners, who included his brother, Dr. George Michel, settled with the government in return for a $15.4 million fine. Larkin's owner at the time of the 2006 settlement,
Dr. James Desnick, settled with the government over a similar kickback scheme run in Chicago from 1992 to 2000. Desnick settled that case for $14 million. Hollywood Hills has been cited for repeated safety and health violations by Florida officials.
Acosta, the same U.S. Attorney who gave Trump friend Jeffrey Epstein his "get-out-of-jail" during the day deal after a conviction for soliciting prostitution from an underage female, also arranged for the Michel brothers, Desnick, and their partners to avoid prison by their agreeing to pay a civil fine for Medicare fraud. Michel had the temerity to counter-sue the Florida Agency for Health Care Administration for providing evidence to the Justice Department over Medicare and Medicaid fraud by Michel, his brother and Oracle Health Systems, Inc.
Click on above to download counter-suit
Florida Republican Governor Rick Scott, who plans to run for the U.S. Senate next year, has vowed to thoroughly investigate the deaths at Hollywood Hills. However, Scott is on thin ice when it comes to investigating Medicare and Medicaid fraudsters. While the CEO of Columbia/HCA, the hospital firm was fined $1.7 billion for Medicare and Medicaid fraud. Scott claimed he did not know about the fraud even though the warnings about company fraud were contained in annual reports to Columbia/HCA's shareholders. In 2000, Columbia/HCA settled with the U.S. Department of Justice and agreed to pay $1.7 billion in criminal fines, civil damages, and penalties. The Justice Department called Scott's case the "largest health care fraud" in U.S. history.
Scott vowing to get to the bottom of the Hollywood Hills massacre of elderly residents is like Al Capone promising to investigate gangland hits in Chicago.